The construction of the baby food factory Ausnutria Hyproca is in full progress. A major milestone was achieved with the completion of the warehouse, in Heerenveen in the north of The Netherlands with the construction of 17 Stertil loading bay docks. In April the first dock products were installed, including dock levellers, inflatable dock shelters and overhead doors. Stertil have been involved early on in the planning stage of the project to provide advice for the optimisation of the loading and unloading process. Ausnutria Hyproca is active in the international food sector and therefore a hermetic solution was required with optimum hygiene, safety and durability.
The inflatable WI Stertil Dock Shelter provides a hermetic seal between the truck and the warehouse for excellent hygiene, energy efficiency as well as reducing the risk of accidents and damage. The POWERFLEX©" which are incredibly durable ensure that trailer hinges are completely sealed against outside elements.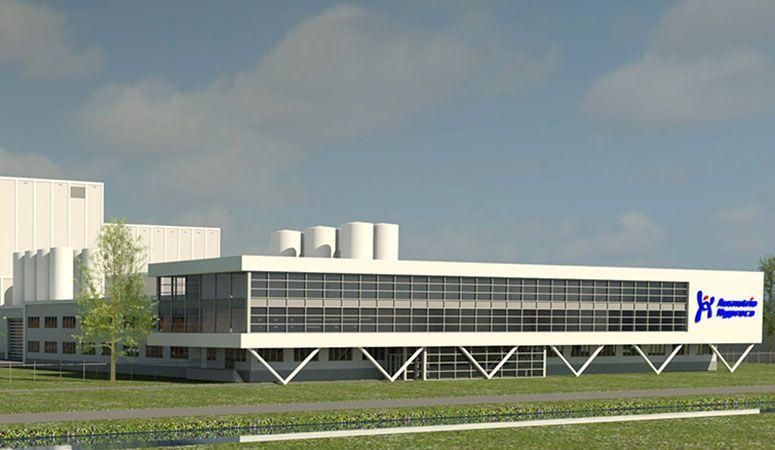 The premium solution of an extended heavy duty telescopic lip leveller X-Series with an extra robust capacity of eight tons means efficient loading and unloading. The extended lip platform bridges the height difference between the low-lying bed of the container or truck and the loading dock ensuring a level and completely safe situation. The specially designed T-shaped Stertil Door Product overhead doors also completely close off the opening. All in all, a state-of-the art solution from Stertil Dock Products completely tailored to the customer's requirements.